Hello guys, I am currently having a local shop build my 2017 GT350. I am hoping for north of 700 to the wheels but more importantly i want a reliable tune.
Power Mods:
2.9L Gen 3 Whipple
E-85
Stainless Works Headers
Corsa Double X Pipe and Mufflers
AutoBlip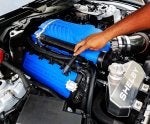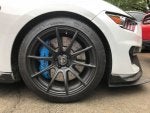 So I do have a quick Question ... it seems like the guys at my local shop are having issues with the knock sensors going crazy, | NOTE: the motor was stock minus a Plug & Play Full Bolt On Lund Tune from a SCT Tuner | So being that this is the only shop to modify the motor it should be less stressful figuring out where the knock may be coming from... Any suggestions are extremely helpful and thanks in advance!